Fitzmaurice Community Services, Inc.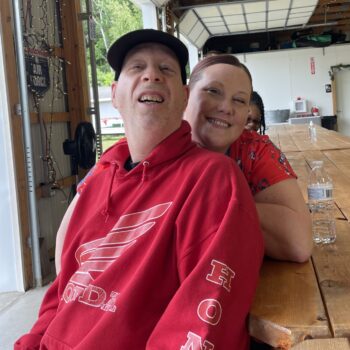 Supporting Adults with Disabilities Since 1966
At Fitzmaurice Community Services, Inc. (FCS), our passion lies in building bright futures for adults with behavioral health and intellectual disabilities.  As a nonprofit with a rich history dating back to 1966, we have become one of the leading organizations in Carbon, Monroe, and Pike counties for enriching lives.  Our ultimate goal is to empower our clients to achieve independence, individuality, productivity, and inclusion within our community.
We understand that every individual deserves the opportunity to thrive and make meaningful connections.  That's why we go above and beyond to exceed client and family expectations by providing environments that promote growth, success, and friendships.  Through our diverse range of programs and services, we create a nurturing and supportive community where individuals can unlock their full potential!  Our dedicated team of professionals is committed to providing personalized care and guidance, ensuring that our clients receive the support they need to flourish.
Join us in our mission to create a world where everyone has the opportunity to lead fulfilling lives. Together, we can build a future where independence and inclusion are celebrated, and where every individual can shine brightly.
Are you a caregiver at heart?  Do you have a strong desire to make a positive impact in the lives of others?  Join our team and embark on a rewarding career where you can help our clients live meaningful lives.
At Fitzmaurice Community Services, we believe that everyone deserves compassionate care and support.  We are currently seeking compassionate individuals to join our team in both full and part-time positions.  We understand the importance of investing in our team members.  That's why we offer excellent benefits, paid training, and paid leave time.
Whether you're an experienced caregiver or just starting your career in the field, we welcome you to apply and become a part of our caring community!
DSP Recognition Week
September 10-16th is DSP Recognition Week where we honor and celebrate the amazing work our DSP do year-round. DSPs truly go above and beyond to make a difference in the lives of people with disabilities.  DSPs, we thank you for all that you do!
FCS Individuals Summer BBQ
FCS celebrated the first day of summer with a BBQ.  Perfect weather, excellent food, fun games…it was a blast!  And let's not forget about the dancing.  The DJs really got the crowd grooving!  Everyone had a great time and we can't wait to do it again next year!
NEPA Gives
The Fitzmaurice Community Services Foundation took part in our local Day of Giving event to connect with our supporters.  The Foundation is truly thankful to the generosity shown during NEPA Gives.  Each gift made will allow the FCS Foundation to further it's mission in supporting individuals with disabilities throughout our community.